Help us to succeed - consider donating.
Thank you!
---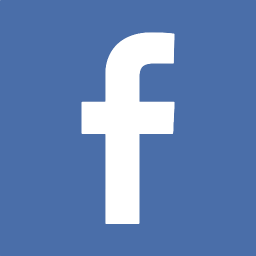 Follow us on facebook
Renaissance Horizon Associate Team

Christine Brown
Co-Founder and Person-Centred Psychotherapist/Counsellor
Chris is a Person-Centred trained, BACP Accredited & UKRC Registered Counsellor and Psychotherapist who also works in Private Practice. As well as her Diploma in Person-Centred Counselling, Chris holds an MA in Counselling & Psychotherapy, a Certificate in Education, and an AEB Certificate in Counselling Supervision. She is a researcher and author and her latest book will be on the shelves December 2014: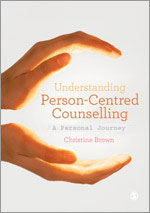 Understanding Person-Centred Counselling: A Personal Journey
Christine Brown
December 2014 SAGE Publications Ltd Paperback ISBN: 9781446207659 £23.99
This book provides a key introduction to the theory, concepts and practice of the person-centred approach, through the lens of the practitioner's experience and personal development.
Since 1995 Chris has gained broad experience as a Counselling Trainer in FE & AE Institutions London wide and in her Private Practice Chris also offers Supervision to other Counsellors.
Chris comes from a Working Class background and Italian immigrant heritage. She is dedicated to offering appropriate and effective support and recovery services to those healing from addiction. (September, 2014).
---

Keith Christie
Co-Founder/ Group Facilitator/ Substance Misuse Recovery and 12 Step Advisor/Counsellor
Keith is trained in the use of Counselling Skills but his area of expertise lies in Substance Misuse; he has seven years experience mentoring people in recovery from drug addiction. Keith has travelled London wide in both his voluntary and professional capacities and is dedicated to his helping roles; that have included volunteering as a Prison Visitor and working 1 to 1 with offenders incarcerated for drug related crime.
Keith holds various CPD Qualifications that cover working with Self-Harmers and Suicide Prevention and a Level 4 Qualification in Working with Substance-Misusers.
Keith is an avid lover of Jazz but is a collector of all music genres. He plays the Sax, Guitar and Trumpet for the sheer passion and joy of it. Keith is also a Dramatist who co-created and appeared in a number of productions held in Brixton and at The Young Vic. Keith is of Jamaican heritage and a Rasta man with deep spiritual beliefs that he lives his life by. He had significant input into the creation of LC&CTA's Substance Misuse Courses and Workshops. (September, 2014).
---

Lyla Smith-Abass
Counsellor, Dramatherapist Intervention Worker
Lyla is a qualified Dramatherapist and Person-Centred Counsellor who trained with the Northern Trust for Dramatherapy and at LC&CTA.
Through dramatherapy Lyla promotes an environment in which clients with an addiction or who abuse substances/drugs can openly express emotions and explore an addiction-free future. She believes that creative self expression can support an individual's recovery and healthy psychological adjustment. She works with 'action-based' methods such as storytelling, projective play, improvisation and performance, to support individuals in facing and challenging their addiction directly and truthfully.
Additionally Lyla offers individuals the opportunity to practice new skills without consequences. For example, role playing a sober self, rehearsing how to refuse substances and also exploring and acting out negative behaviours e.g. acting out drug-seeking, thereby having the opportunity to explore and consider the harmful impact of such behaviours. By engaging in dramatherapy, individuals who abuse drugs or have an addiction can have fun while at the same time developing personal and emotional expression that enhances profound self-understanding. Individuals practice honesty, develop communication skills and make personal life connections in an organic, patient, and creative manner without feeling overwhelmed by their own life issues. Lyla's work supports individuals to develop new perspectives on their life choices and relationships with themselves and others. Currently Lyla runs Short Term Courses and Workshops at LC&CTA and works at TRYangle Project 2011; which is a Greenwich based domestic violence service for perpetrators who want to cease offending behaviour.
Lyla is of African Caribbean heritage with a strong interest in Black issues.
---
Nicky Smiles
Client Advisor and Company Administrator
Nicky has vast experience in the field of 12 Step Recovery Programmes and worked as PR Officer and Conference/Seminar Organiser for a 12 Step Fellowship for many years. She is well versed in dealing with clients from all walks of life, can adjust per changing environments and has a friendly pleasant personality and excellent communications skills.
Nicky is approachable and clients find her helpful and non-judgemental. She is of mixed heritage, British and Irish.
---

Ian Dixie
Person-Centred Counsellor
Ian is a qualified Person-Centred counsellor who trained with Lewisham Counselling and Counsellor Training Associates (LC&CTA) and is currently working at Foundation66, an alcohol and drug service in Southwark. Ian continues his association with LC&CTA as a counsellor to students on the Level 5 Higher Professional Diploma course, as well as setting-up a small private practice.
With a background in Business Management for over 30 years, Ian embarked on a major career change when he entered the counselling field, and is passionate in his desire to enable others to find a greater understanding of themselves, enabling growth and self development.
A graduate of LC&CTA's Substance Misuse Course, Ian welcomes the opportunity to be part of the Renaissance Horizon Associate Team.
Ian loves listening to music and writing songs, having been a musician and singer in his youth. He plays the guitar and persists in his endeavour to learn to play the piano for the sheer challenge of it.
Ian comes from a working class background and White British heritage.
---

Elaine Doyle
Person-Centred Counsellor
Elaine is a person centred counsellor trained at LC&CTA; she holds an array of CPD qualifications including a Level 4 qualification in substance misuse and she has also worked with women in danger of domestic abuse and in suicide prevention.
Elaine's co-authored research on addiction - high lighting problem gambling - was presented at the BACP's National Research Conference 2016, and received some acclaim.
She has a love of cooking, likes reggae, soul and R&B music and is an enthusiastic, empathic woman.
Elaine is a white woman of Irish heritage.
---
Linda Hafez
Person-Centred Counsellor
Linda is a qualified Person-Centred Counsellor and Group Facilitator who is in the process of gaining her Certificate in Education. She has worked as a Schools Counsellor since 2008 and believes in our innate human capacity to move toward all we can be and the self-defining process inherent in the person-centred psychotherapeutic approach.
Linda runs a very small Private Practice because most of her professional time is spent working extensively with young people in the London Boroughs of Lewisham and Greenwich. Over the past 5 years Linda has gained comprehensive experience in facilitating both Classroom and Therapeutic Groups and will be co-delivering The Facilitating Therapeutic Groups Course when it begins in March 2012. Linda is British with both English and Middle Eastern Islamic heritage.